Skip to Main Content
It looks like you're using Internet Explorer 11 or older. This website works best with modern browsers such as the latest versions of Chrome, Firefox, Safari, and Edge. If you continue with this browser, you may see unexpected results.
Helpful Videos
The Key to Keywords (1:39 min)
The CRAAP Test
What is the CRAAP Test?
The CRAAP Test is a way of assessing the quality of information.
It's a set of criteria/questions to consider to help you determine whether information is reliable and useful for your purposes.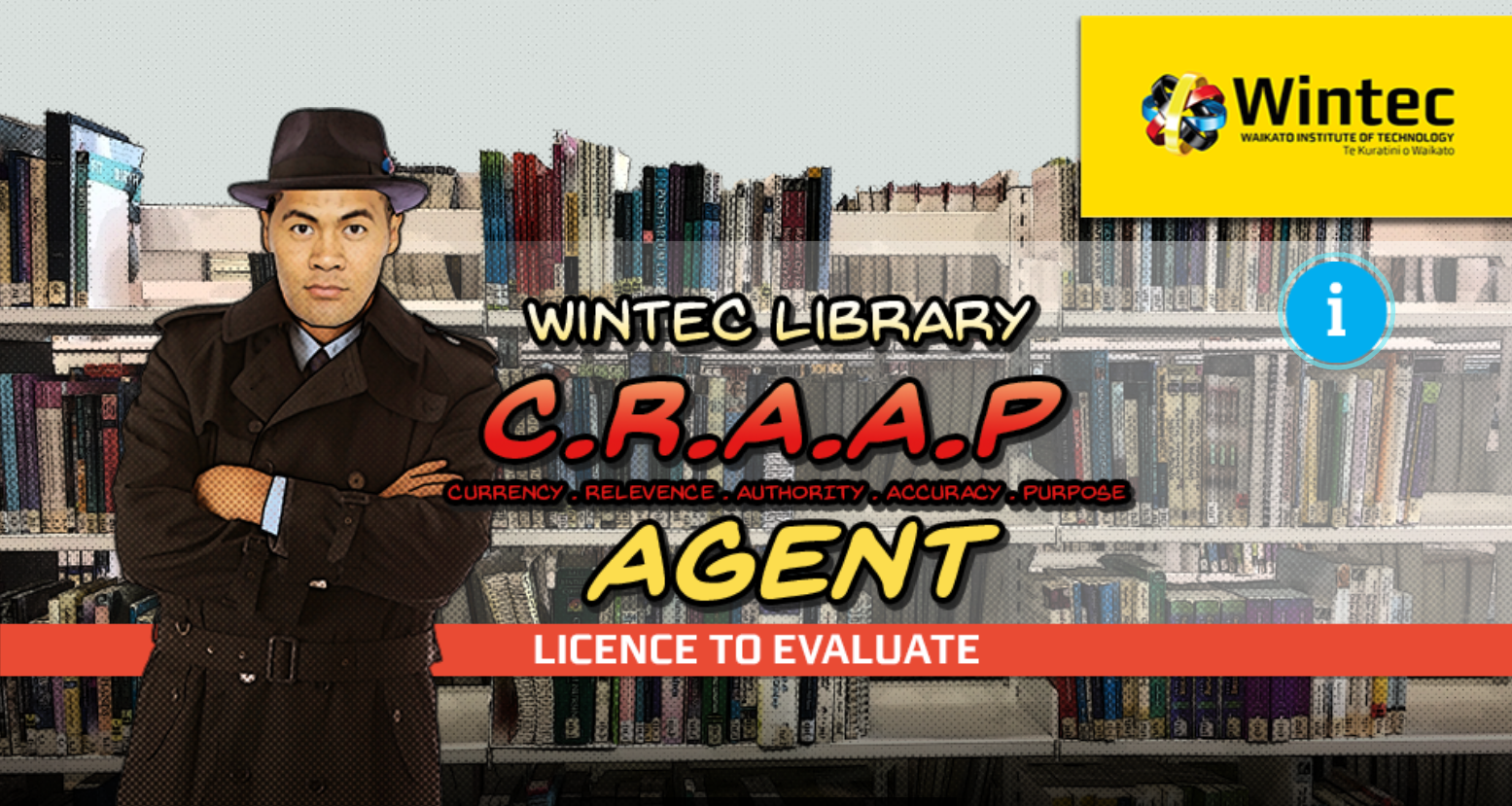 See also the interactive CRAAP Agent module.
Evaluating Websites
Need help evaluating websites?
Search engines like Google can be a great way of quickly finding lots of information relevant to your study. However, you have to be careful which websites you use.
Google Scholar
Google Scholar
Google Scholar is the academic part of Google. You can search just like on normal Google, but you'll find academic information to use in your assignments.
Plus: You can search Wintec Library's databases of journal articles through Google Scholar!
Google Scholar

Google Scholar includes most peer-reviewed online journals of Europe and America's largest scholarly publishers, plus scholarly books and other non-peer reviewed journals.